Mediation, Arbitration & Collaborative Law
Most legal cases don't actually go all the way to a trial. Instead, cases are settled through mediation or collaboration, or decided in an arbitration -- almost always for a much lower cost than continuing to fight. Learn about all three of these options for resolving conflict and make educated decisions about your case.
Elizabeth Stevens Gillham
is an attorney, mediator, and arbitrator. Before becoming certified as a mediator and arbitrator, she worked as a civil trial attorney handling thousands of cases over 15 years.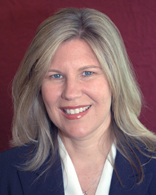 She began her practice with a general civil trial firm, Drage, deBeaubien, Knight & Simmons (currently known as deBeaubien, Knight, Simmons, Mantzaris & Neal) in 1991. There, she had the opportunity to handle a variety of civil litigation matters including complex business and contract litigation, family law cases, construction litigation, landlord and tenant disputes, commercial and personal bankruptcy cases, subrogation matters, and personal injury cases.
In 1995, she began working as claim litigation counsel for State Farm Insurance Companies at Sierra & Associates law firm (currently known as Smith & Associates). While working for State Farm, she handled a complex caseload including automobile bodily injury claims, uninsured/underinsured motorist claims, homeowner's insurance claims, coverage questions, property damage and no-fault insurance cases.
After several years of defending insurance claims, she began representing plaintiffs in personal injury claims in 2002 joining Morgan & Morgan (formerly known as Morgan, Colling & Gilbert). While working for Morgan & Morgan, she had the opportunity to represent individuals whose cases involved a wide range of accidents and injuries, including wrongful death claims.
In 2006 she became a Florida Supreme Court certified Circuit and County Court mediator for civil cases. She is currently an approved mediator for the United States District Court for the Middle District of Florida. In 2008 she completed arbitrator training. Liz Stevens Gillham, PA provides legal services for individuals and business entities, as well as mediation and arbitration services for legal professionals.
Elizabeth Stevens Gillham attended Michigan State University in East Lansing, Michigan, where she earned her undergraduate degree in Business Administration. Shortly after receiving her undergraduate degree, she moved to Central Florida, and attended law school at the University of Florida in Gainesville, Florida.
Following graduation from the University of Florida law school, she was admitted to the Florida Bar in 1991.
She is currently a member of the Florida Bar, the Orange County Bar Association, and the United States District Court for the Middle District of Florida. She is a certified arbitrator for the Better Business Bureau's Autoline Program.
She has served as a volunteer mediator for the Orange County Bar Association's Citizen's Dispute Settlement center.
Mediation Services
Mediation has 3 primary goals:

Save client's time
Save client's money
Have clients control the outcome of their case in a way that is beneficial to them
General Civil Practice
Personal Injury
Family Law
Business Litigation